Prior to becoming abandoned mansions, the world's most extravagant palaces and estates were constructed with the intent of providing enjoyment for countless generations. However, certain opulent residences have been unable to fulfill this purpose, owing to factors such as war, economic shifts, or natural calamities.
1/14
Erected during the years 1171 to 1187, Bowes Castle stands as a medieval palace located in North East England. This stone castle was built upon the foundations of a former Roman fort under the orders of King Henry II, who recognized its strategic significance in defending against a potential Scottish invasion.
Bowes Castle (County Durham, England)
2/14
Sans Souci (Milot, Haiti)
King Henri Cristophe, a former enslaved individual who assumed the presidency of Haiti in 1807 and later declared himself king in 1811, commissioned the construction of this palace. While many grand imperial, royal, and papal palaces from the past were undoubtedly products of vanity, monumental, and awe-inspiring, their established positions within historical narratives imbued them with a certain aura of legitimacy.
3/14
Havré Castle (Mons, Belgium)
This medieval castle faced multiple attacks in 1578 and underwent restoration during the 17th century. As with numerous similar fortifications, during more recent and peaceful eras (or at least periods when traditional fortifications weren't particularly effective in times of war), it was transformed into a more château-like structure – featuring ornate exteriors and luxurious, comfortable interiors, remarks Kerrigan.
4/14
Pidhirtsi Palace (Pidhirtsi, Ukraine)
Constructed during the 1630s for Stanislaw Koniecpolski, a Polish military commander, Pidhirtsi Palace suffered looting and damage during World War I. Subsequently, it served as a sanatorium until a devastating fire consumed it in 1956.
5/14
Abandoned mansion (Fanling, New Territories East, Hong Kong)
This mansion was constructed in the town of Fanling, situated near the border between Hong Kong and China. It once served as a base for customs and administrative officials. Kerrigan observes that this location has gained popularity among tourists intrigued by the era of British Imperialism. "I have mixed feelings about the nostalgia for the empire, which is quite prominent in Britain. However, the imperial ethos played a pivotal role in shaping the nation's self-perception for a significant period," he remarks.
6/14
Jahangir Mahal (Orchha, Tikamgarh, Madhya Pradesh, India)
This splendid complex was constructed circa 1610 in anticipation of the visit by the Mughal Emperor Jahangir. Kerrigan comments, "This is yet another genuine palace, its legitimacy affirmed by historical records, albeit a history, the Mughal era, which has grown increasingly distant with time.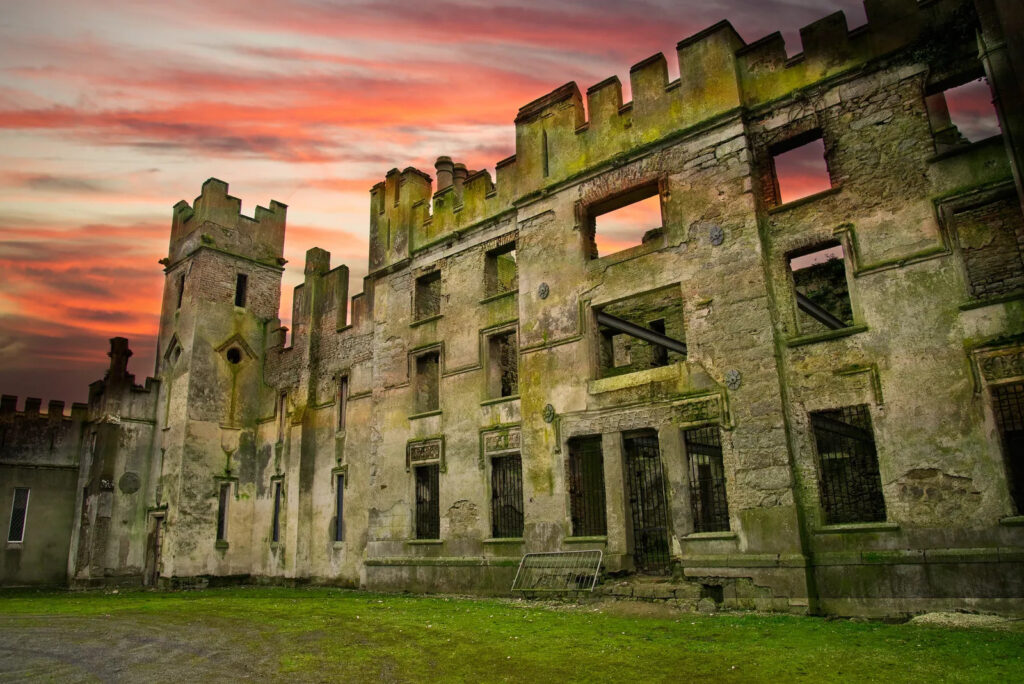 7/14
Duckett's Grove (Carlow, Ireland)
This structure, dating back to 1830, is situated within an estate that once spanned across five counties in Ireland. Kerrigan highlights that Duckett's Grove serves as a testament to the affluence and influence of the Anglo-Irish Ascendancy, a group that significantly influenced the landscape and architectural heritage of the county.
8/14
Reinhardsbrunn Castle (Friedrichroda, Thuringia, Germany)
In 1827, Duke Ernest I of Saxe-Coburg-Gotha transformed the edifice, which had formerly served as an abbey and an administrative facility, into a luxurious getaway. Subsequently, Queen Victoria visited this place, where she later married Prince Albert, Duke Ernest's son. Kerrigan remarks, "Prior to her arrival, the estate had already been developed by his father in a distinctly 'English' fashion.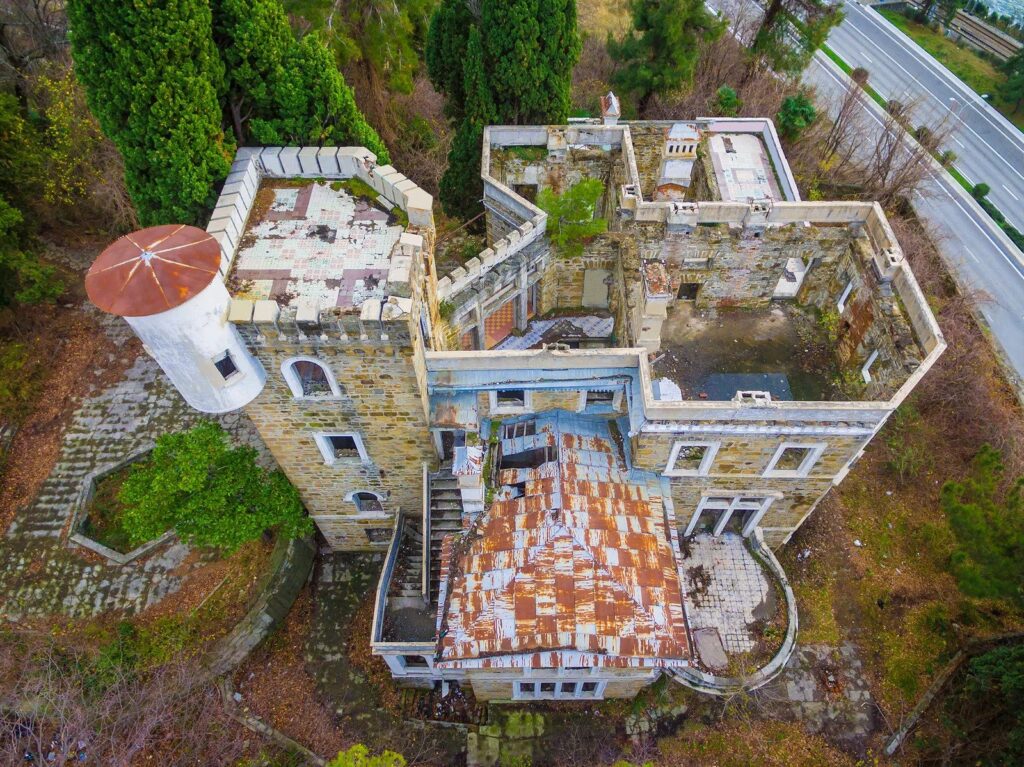 9/14
Dacha Kvitko (Sochi, Krasnodar Krai, Russia)
Situated along the shores of the Black Sea, this complex was constructed during the early stages of Sochi's transformation into a resort destination. The town's architectural style underwent a shift during the Soviet era, characterized by the construction of hotel structures reminiscent of barracks.
10/14
Grand Hôtel de la Forêt (Vizzavona, Corsica, France)
The town of Vizzavona was originally established to accommodate engineers and laborers involved in the construction of a nearby rail tunnel. After the completion of the project, it was redeveloped into a vacation destination. The hotel, constructed in 1893, was once highly favored by English travelers. For Kerrigan, this town serves as an illustration of how bustling locales can unexpectedly transition into abandonment.
11/14
Hamilton Palace (East Sussex, England)
While Hamilton Palace may appear to be a regal residence dating back to 1785, its construction, in fact, commenced in 1985. This grand estate, located in the town of Uckfield in East Sussex, was conceived by architect Anthony Browne for British businessman Nicholas van Hoogstraten, who invested £40 million in the palace by 2006.
12/14
Ali Pacha Jumblatt Palace (Baadarâne, Lebanon)
Referred to as the Serai of Baadarâne, the Palace of Ali Pacha Jumblatt can be found in the historic Chouf region of Lebanon. This palace, constructed during the 18th century, was commissioned by Ali Pacha Jumblatt, a Kurdish tribal leader who also served as the governor of Aleppo (known as Ali Janbulad in Kurdish).
13/14
Gordejuela Water Elevator (Los Realejos, Tenerife, Canary Islands, Spain)
This particular water elevator was so remarkable that we couldn't possibly omit it from the book 'Abandoned Palaces,'" remarks Kerrigan. It served the purpose of pumping fresh water from the Gordejuela Springs to a reservoir situated on a hillside, which subsequently distributed the water to the island's banana plantations.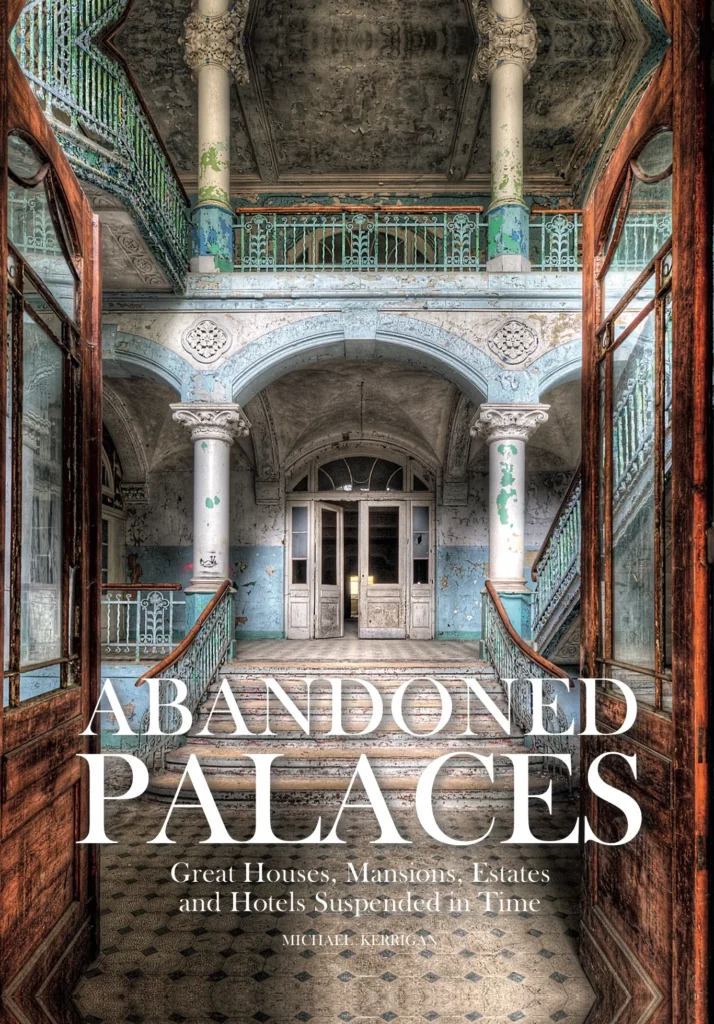 14/14