From 16-19 November, the art scene in Mumbai comes alive with 53 participating Indian and international galleries anchoring down at the Mahalaxmi Racecourse.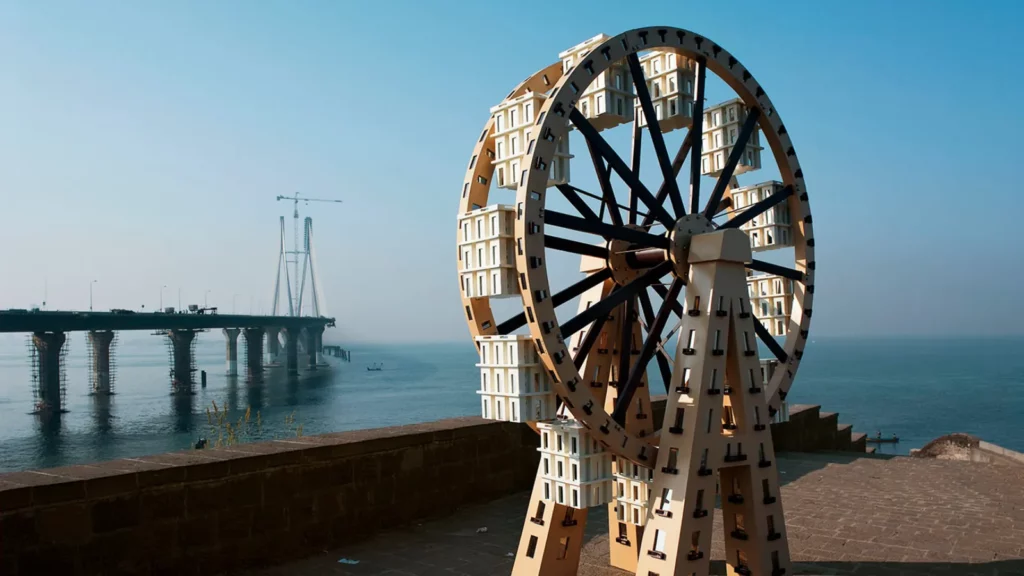 Mumbai is gearing up for an unprecedented celebration of South Asian art with the anticipation building around the city's inaugural art fair, Art Mumbai 2023. As only the second art fair held across India after the nationally acclaimed India Art Fair, which saw its 14th edition in Delhi in February with 71 participating galleries, Art Mumbai boasts an impressive showcase of modern and contemporary works from 53 galleries, including five international ones. With the culturally iconic venue of Mahalaxmi Racecourse setting the stage, the fair promises to be a tribute to the vibrant city.
Before you plan your weekend, AD India provides an overview of Art Mumbai 2023—read on to discover a few AD Picks that are definitely worth exploring!
A Melting Pot Of All Things Art
Encompassing paintings, craft-based arts, and antiquities, the event transcends styles and narratives, bridging countries and diverse boundaries. It brings together artists, institutions, galleries, collectors, professionals, and enthusiasts for an immersive celebration of the ever-evolving art landscape in India and South Asia. Landmark galleries from across the nation, including significant representation from Mumbai, New Delhi, Chennai, and Kolkata, are collaborating for this grand event. Visionaries with decades of collective experience in the art ecosystem, such as Minal and Dinesh Vazirani, co-founders of the renowned auction house Saffronart, Conor Macklin from Grosvenor Gallery, London, Nakul Dev Chawla, founder of the online art sales platform Global Art Hub, and Rhea Kuruvilla, Teesta Bhandare, and Sumanth Ram, have joined forces to bring this initiative to life.
International Galleries Leave Their Mark
Keep an eye out for the involvement of five globally renowned galleries—Grosvenor Gallery from London, Aicon Gallery and Aicon Contemporary from New York, featuring renowned artists like Shobha Broota, along with 1×1 and Volte from Dubai. These galleries will shine a spotlight on works by artists of Indian origin, among others.
Established in 1960 as the largest and most well-equipped gallery in England at the time, Grosvenor Gallery has focused on Indian art since its collaboration with New Delhi's Vadehra Art Gallery in 2006, particularly highlighting the works of mid-20th century Indian modernists such as the Bombay Progressives. Meanwhile, Aicon Contemporary in New York, built on the 20-year legacy of the Aicon Gallery, often delves into the works of distant, immigrant, and/or marginalized artists from various geographies. Volte in Dubai, the youngest among the participating international galleries, was founded in 2009 and has gained distinction by showcasing cutting-edge and experiential art that blurs boundaries between design, science, and technology.
Curated Walkthroughs And Speaker Series
The three-day exhibition offers an extensive lineup filled with speaker series, curated walkthroughs, book launches, screenings, and a thorough immersion into the world of art and culture. Explore the changing landscapes within the field with thought-provoking panel discussions by the Kiran Nadar Museum of Art, decode the intersection of art and cinema with cultural ambassador Karan Johar, and travel through time with a deep dive into some of Mumbai's oldest institutional collections, among many more.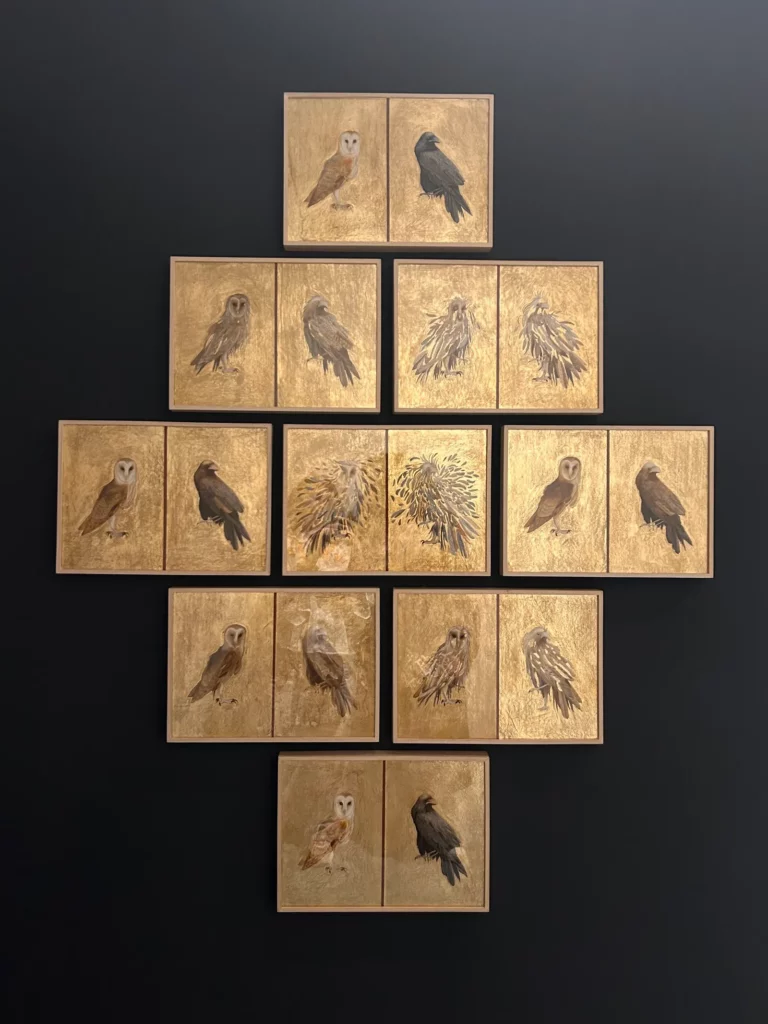 Stroll Through The Sculpture Garden
With the Sculpture Garden, Art Mumbai aims to highlight the joy of experiencing art in outdoor spaces. Encouraging leisurely walks through the space, the garden will comprise two sections—one highlighting the charm of fauna and nature in correlation to mankind, and the other a composition of humanoid forms as they relate to the earthly elements of wind, water, fire, and so on. Artists from six galleries—including Phaneendra Nath Chaturvedi from Black Cube, Dhruva Mistry from Akara Contemporary, Arzan Khambatta from Gallery Art and Soul, among others—will bring outdoor sculptures to captivating life, redefining art in the public sphere.