Beauty is in the eye of the beholder, of course, but we think it is hard to argue with our list of the world's most 15 captivating metropolises. These are all breathtaking destinations that belong on everyone's travel wish lists.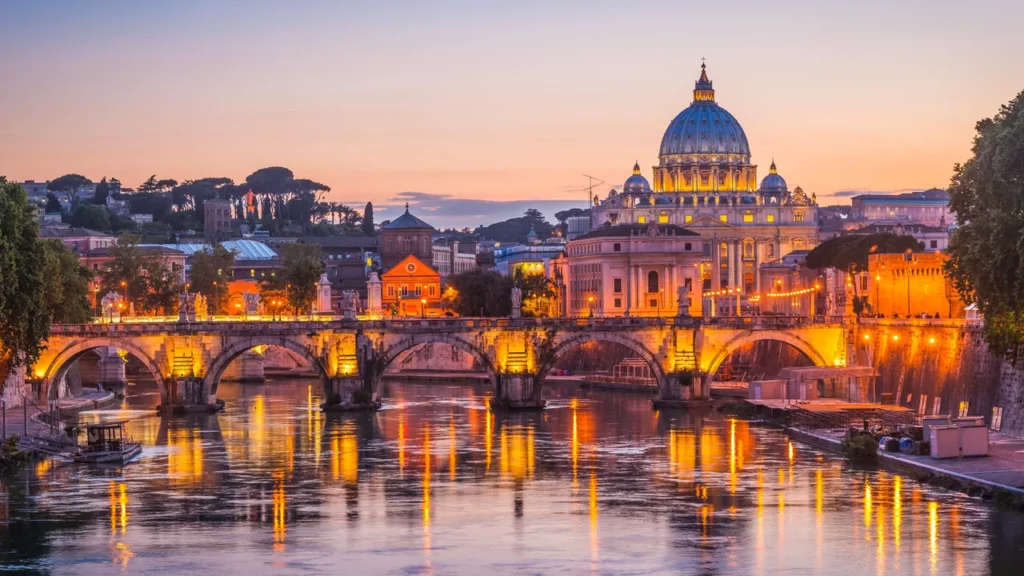 The allure of cities is undeniable for many travelers. However, selecting a city to visit becomes a daunting task given the vast array of choices, with over 500 cities worldwide boasting populations exceeding a million inhabitants. Each city possesses its unique charms, and individual preferences vary widely. Recognizing the challenge of pinpointing the absolute top 15 cities, we acknowledge the subjective nature of such rankings. Nevertheless, we've substantiated our list by drawing insights from various surveys and studies focused on the same topic.
Previous studies aiming to identify the world's most beautiful cities have taken various approaches. For instance, travel company Kuoni assessed TripAdvisor entries, while Online Mortgage Advisor adopted a distinctive method, evaluating cities based on the aesthetic principle of the golden section—an exact and perceived proportion of harmony. Rough Guide, a travel guidebook series, conducted a Facebook survey for their study. Additionally, the Economist Intelligence Unit (EIU), renowned for ranking the most liveable cities, contributes an intriguing perspective. So, it's not just our assertion; the 15 cities listed here consistently appear in rankings of the world's most beautiful cities.
Welcome to Rome, the Eternal City! As the capital of Italy, it caters to diverse interests. Trace the footsteps of caesars and senators, explore significant Catholic Church sites, embrace the "la dolce vita" ambiance on city streets, and savor the culinary treasures of Italy—all within Rome's embrace. This city, where history seamlessly intertwines with modernity, undeniably ranks among the world's most exquisite. Consider, for example, Rome's captivating staircases, which alone could form a splendid itinerary—ranging from the Vatican Museums' double spiral staircase and Michelangelo's Palazzo Senatorio masterpiece to the iconic Spanish Steps.
Paris, renowned as the City of Love, beckons with its graceful boulevards, verdant parks ideal for leisurely strolls, and eateries offering exquisite meals meant to be savored over hours. Furthermore, it stands as a city of charming cafés, providing the perfect vantage point to appreciate both the beauty of Paris and its vibrant inhabitants. As you meander through certain arrondissements, the presence of majestic buildings on every corner will swiftly affirm why Paris rightfully claims its place on this list.
Great Britain, epitomized by afternoon tea, fish and chips, and the royal family, offers a cultural tapestry that extends far beyond these traditions, particularly in its capital, London. Amidst a wealth of heritage, the metropolis seamlessly integrates striking modernity. From the regal crown jewels to meticulously manicured parks, and from the grace of elegant terrace houses to the artistic treasures within its numerous museums, London exudes a profound sense of beauty. For those with a penchant for contemporary marvels, iconic structures like the London Eye and 30 St Mary Axe, also known as "The Gherkin" due to its distinctive shape, stand as captivating sights to explore.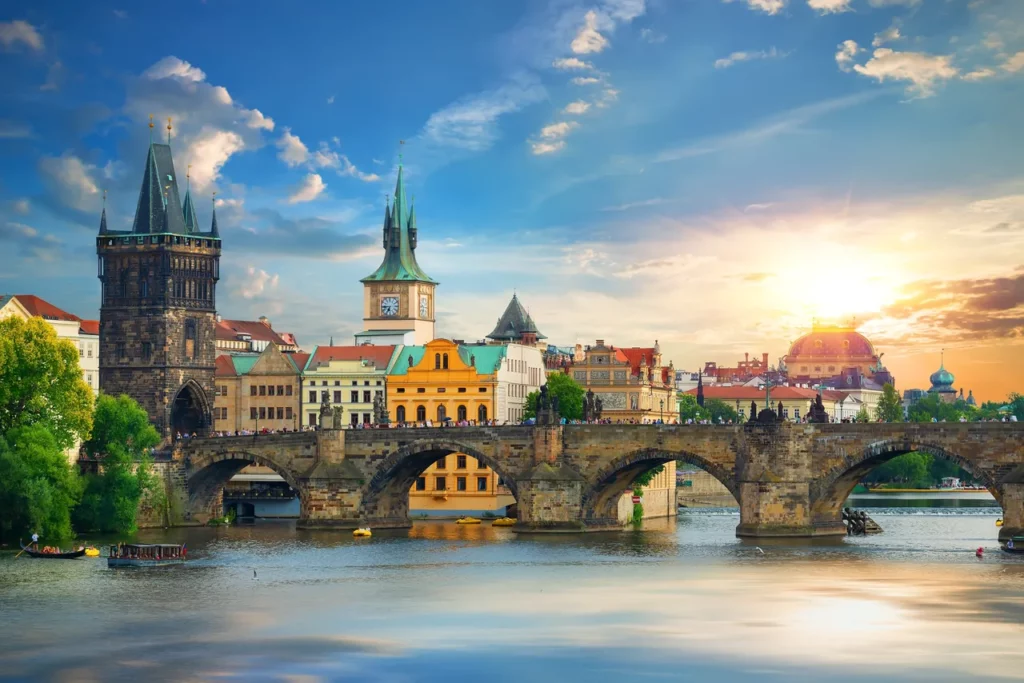 Prague captivates the eye with its enchanting blend of fairy-tale architecture spanning Renaissance to Art Deco and beyond. The historic heart of the city is a captivating maze of streets that beckon you to explore and lose yourself in their charm. Don't miss the iconic Charles Bridge, adorned with Baroque sculptures, and include a visit to Prague Castle, one of the world's largest, in your itinerary.
Venice, a city where boat travel rivals exploration on foot, offers a unique and singular experience. The fantastical allure of Venice, bathed in luminous light, is something everyone should encounter. Beyond the enchanting bridges and boats, the city boasts elegant palazzos along the Grand Canal, the opulence of St. Mark's, the historical significance of the Doges' Palace, and a wealth of masterpieces by old masters displayed in its museums.
Sydney invokes images of sunshine, surfing, and expansive golden beaches—a city that embodies the spirit of summer year-round. If summer is your preferred season, the added advantage is that Australia's summer coincides with the coldest days in the northern hemisphere. For those seeking respite from the chilly winter months, Sydney stands out as one of the world's most beautiful cities, blessed with perpetual blue skies and invigorating sea breezes. If you lean towards a slightly cooler climate, consider planning your visit during the Australian spring (October to November) or autumn (March to April), when Sydney's temperatures typically range between 15 and 25 degrees Celsius—warm, yet a bit milder compared to the summer months from December to February.
Welcome to New York, the city that never sleeps. Feel the inspiration emanating from the vibrant lights of Times Square and the captivating narratives unfolding on Broadway. The beauty of New York manifests in its towering skyscrapers, the sophistication of Madison and Fifth Avenue stores, the picturesque waterfronts where city lights dance on the Hudson and East Rivers, and above all, in its remarkable diversity. Within this city, a world of experiences, flavors, and even sounds awaits. After a day filled with constant stimulation, you'll likely acknowledge that New York possesses a distinctive, albeit lively, beauty.
Barcelona's vibrant colors have the power to bring joy with just a glance. Positioned in the heart of Catalonia and along the Mediterranean shores, this city unquestionably earns its place among the world's most beautiful. Its prime location allows for the perfect blend of idyllic beaches and the delights of Catalan cuisine in a single vacation. As if that weren't enticing enough, Barcelona is famed for its lively nightlife. Optimal times to visit and savor the city at its finest are from April to June and September to October, steering clear of the summer heat and crowds.
In the debate between nature and urban life, Vancouver responds with a resounding "why not both?" This metropolis, the largest city in British Columbia, sits in the southwest corner of Canada, embraced by mountains, forests, and the Pacific Ocean. Alpine trails beckon for exploration, and the picturesque Vancouver Island is just a brief ferry ride away. Even within the city's boundaries, the expansive Stanley Park offers a chance to escape into the great outdoors.
In 2023, Vienna secured the prestigious title of the world's most liveable city, as bestowed by the Economist Intelligence Unit (EIU). This distinction is grounded in diverse criteria, ranging from safety to infrastructure. Austria's capital also excels in the realm of culture. Vienna proudly boasts a heritage of cultural luminaries, including Mozart, Klimt, Beethoven, and Brahms. Among these greats, the more contemporary figure of Friedensreich Hundertwasser, born in the Austrian capital, left his mark by designing some of the city's most renowned and unconventional buildings. The Hundertwasser House, in particular, embodies his vision of a verdant oasis within the urban landscape.
For numerous years, Bangkok has consistently ranked among the world's most visited cities, signifying an undeniable allure that captivates people globally. The Thai city's enchantment lies in its royal palace, a breathtaking ensemble of ornate pavilions, and along the Chao Phraya river, where centuries-old temples stand as places of worship for the city's residents. As night falls and temperatures dip, both locals and visitors emerge to relish the evenings, transforming the city into a captivating realm of nocturnal beauty.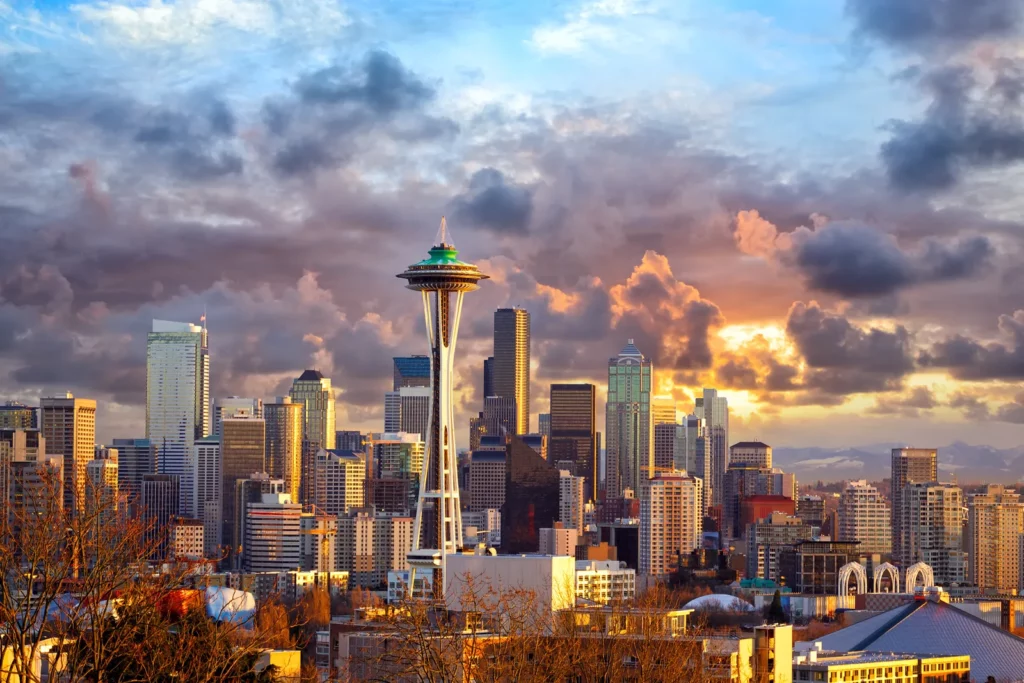 Within the United States, numerous cities are deemed worthy of exploration, and Seattle deserves a prominent place on any list, despite occasionally being eclipsed by larger metropolises like New York, Los Angeles, and Miami. Situated in the state of Washington on the Pacific Coast, Seattle leaves a lasting impression on visitors with its harmonious blend of major urban attractions and awe-inspiring natural scenery. Nestled amid mountains and evergreen forests, the city boasts numerous green spaces within its limits.
Singapore captivates the curiosity of numerous travel enthusiasts with its futuristic skyline. The city boasts sensational contemporary structures, including the Ferris wheel, the Supertrees, and the iconic Marina Bay Sands hotel, featuring one of the world's most extraordinary rooftop pools. Amidst this modernity, Singapore also embraces centuries-old neighborhoods and colonial-era buildings, contributing to its beauty and intrigue.
Japan earns its place on our list, courtesy of the port city of Osaka. Renowned not only among tourists but also frequently recognized, much like Vienna, as one of the most liveable cities globally—it secured the 10th spot in the latest EIU ranking. Osaka's beauty is especially pronounced during spring, adorned with blooming cherry blossoms, and in autumn, when the city's parks and surroundings come alive with a vibrant display of fall foliage.
ChatGPT
In Rio de Janeiro, magnificent beaches stretch alongside a bustling city that embodies a vibrant Latin American way of life. The strong connection to the Catholic faith is palpable, evident not only in the iconic Christ statue overlooking the city but also in the numerous churches that stand as popular attractions. Yet, Rio reveals another facet—a realm of bossa nova rhythms and refreshing mojitos. All of this unfolds in a city blessed with stunning topography, featuring an extraordinary coastline, extensive sandy shores, and towering peaks, some nestled right at the water's edge.