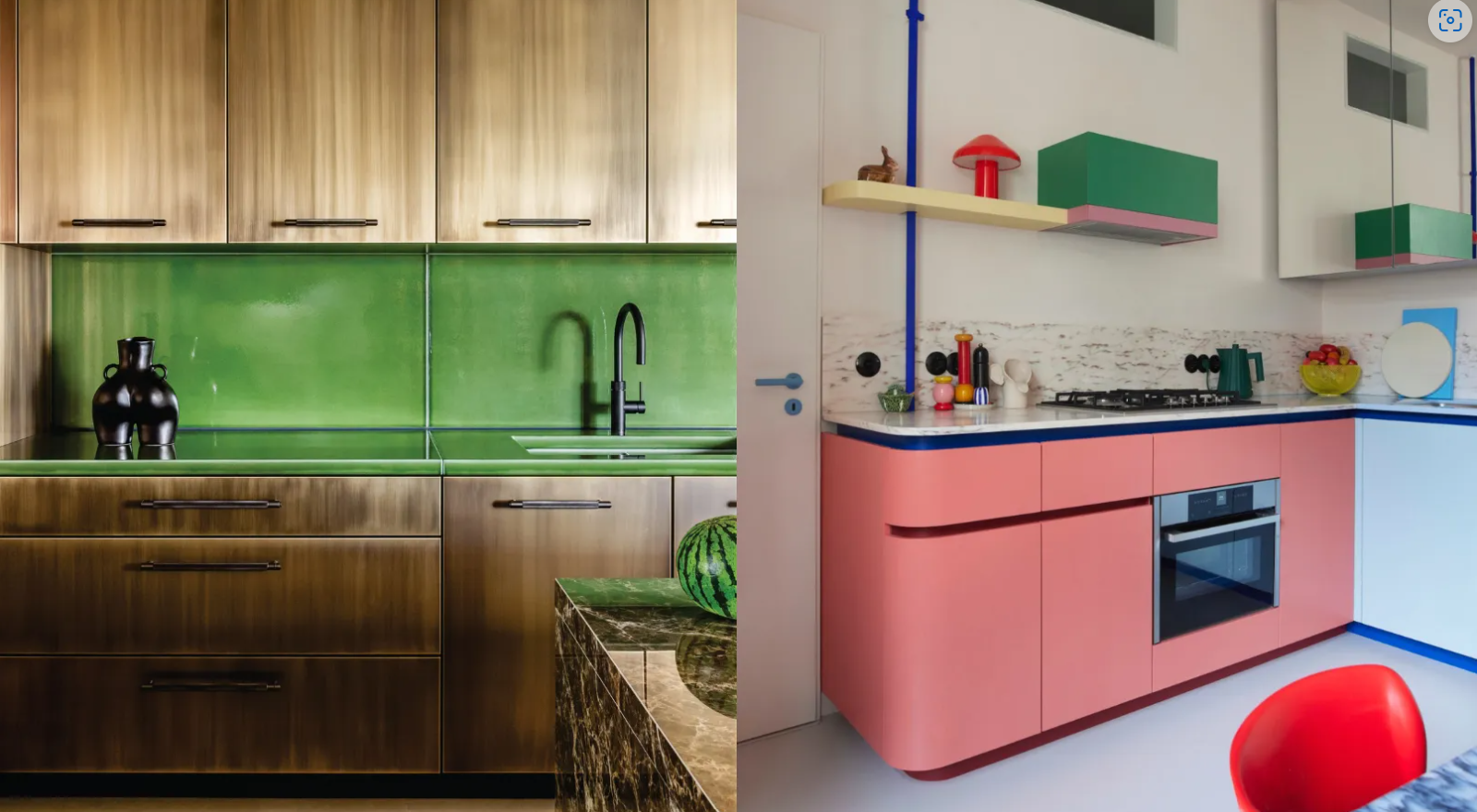 Transform Your Kitchen with Color: Discover 10 Vibrant Ideas for a Lively and Timeless Home Space. From morning coffee rituals to late-night gatherings, kitchens are the heart of our homes. While neutral tones dominate, it's time to explore a world of lively hues. Our collection showcases colorful kitchens that infuse vibrancy into family and social life. Embrace the festive spirit with cabinets and elements that break free from whites and greys. Explore these inspiring designs that match your style, and witness how a splash of color can make your kitchen a captivating hub for cherished moments.
#1 Pretty In Pink
For the design of this kitchen in an old Berlin apartment building, the design team of 
Jäll & Tofta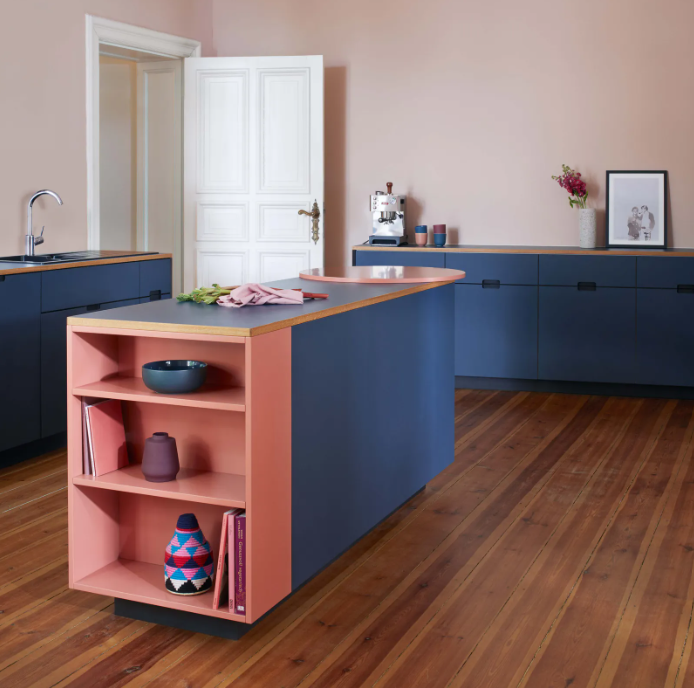 #2 A Colourful Kitchen Meets Office
Every home doesn't have a study, but they all have a kitchen and so sometimes that room needs to take on dual roles. The cooking island in the centre of this Berlin kitchen:
#3 A Winter Garden In A Venetian Kitchen
You only have to take one look at the pineapple logo of Edgardo Osorio's shoe brand, Aquazzura, to know that the designer is drawn to fruit imagery. The kitchen in his flat in Venice's San Marco district follows that fruit theme. 
#4 A Mellow Yellow Kitchen With Period Details
"I always knew I wanted a yellow kitchen, but then a baby blue cupboard came along, and then I painted the walls pink and it slowly dawned on me—the project had gotten away from me! I had ended up in Candyland", says Sarah Gottschalk, cofounder of the fashion blog This is Jane Wayne. She realised she needed professional help. With some guidance from Farrow & Ball, a new colour concept was built around the yellow and blue cabinets.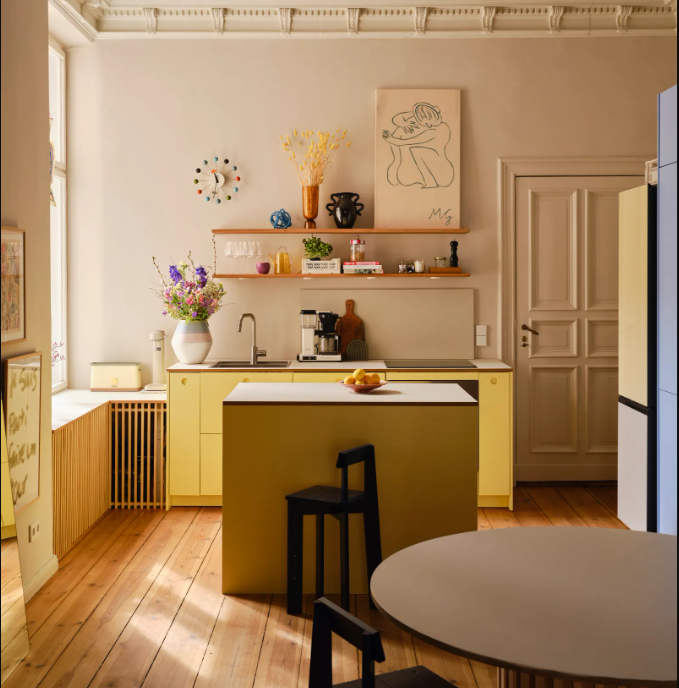 #5 A Green Splashback Steals The Show
In a brutalist building by Swiss architect Ernst Gisel in 1988, designer Victoria Maria shows that cabinet doors are not the only place where colour can be deployed effectively. 
#6 An Apricot And Aubergine Kitchen Warms Up A Concrete Apartment
In this renovated flat in Berlin's Schöneberg district, the open-plan kitchen is part of a gigantic central unit that extends from the ground floor to a mezzanine gallery and which fulfils the client's wish to have as much storage space as possible. Eye-catching materials and colour contrasts serve, according to architect Jan Ulmer, "to create a tension between the shell and its exterior".
#7 Old-School Scandinavian Style
The artist Carl Larsson (1854-1919) probably had no idea that his house, Lilla Hyttnäs, would one day be called Sweden's most famous home when he furnished it for himself and his wife Karin around 1889. More than 100 years later, the kitchen manufacturer Cupboards & Goods was commissioned to design a kitchen for this very house, which is still owned by the Larsson family.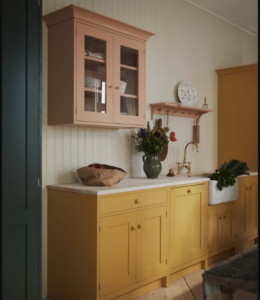 #8 A Brick-Toned Island Is The Centerpiece Of A Growing Family's Kitchen
During the conversion of their 1850s cottage, owners Stefanie Brechbuehler and Robert Highsmith, founders of the design and architecture firm Workstead, were expecting twins.
#9 A Colour-Coded Kitchen
This kitchen was inspired by modular design with its different colours and shapes. The Belgian interior architect and designer Dries Otten deliberately wanted to give the impression that this kitchen had grown bit by bit over the years
#10 Colour And Functionality Meet In This Small Kitchen
Sina Gwosdzik and Jakob Dannenfeldt, the founders of Berlin design studio Jäll & Tofta, are experts at designing custom kitchens.
Look at all Kichen Decor Ideas for Your new home/apartment which are out of the world: