A fervent supporter of artistry and craftsmanship, the Maharaja also played a significant role in shaping the visual allure of his splendid Summer Palace, nestled within the serene embrace of Amritsar's Ram Bagh. Although the majority of structures within the complex currently bear a dilapidated appearance, historical accounts suggest that they once stood as the city's pride, alongside meticulously maintained lawns reminiscent of the charbagh-style Shalimar Gardens in Lahore.
The layout is weaved around four huts or private dining rooms (PDRs) named after the world's most prominent wildlife parks – Serengeti, Masai Mara, Oulanka and Kakadu. At first glance, they may remind you of log cabins or chalets in the mountainside with their distinct shingle roofs framed in wood.
Echoing this rich heritage, the Bagh Gourmet Garden and Bar, situated within the expansive expanse of the Forest Resort, draws inspiration from these historical narratives. The design, crafted by Dolly and Mandeep Sidana from The Carpenters Home, based in Ludhiana, seamlessly integrates natural elements that harmonize with the surroundings, mirroring the Maharaja's penchant for an organic aesthetic.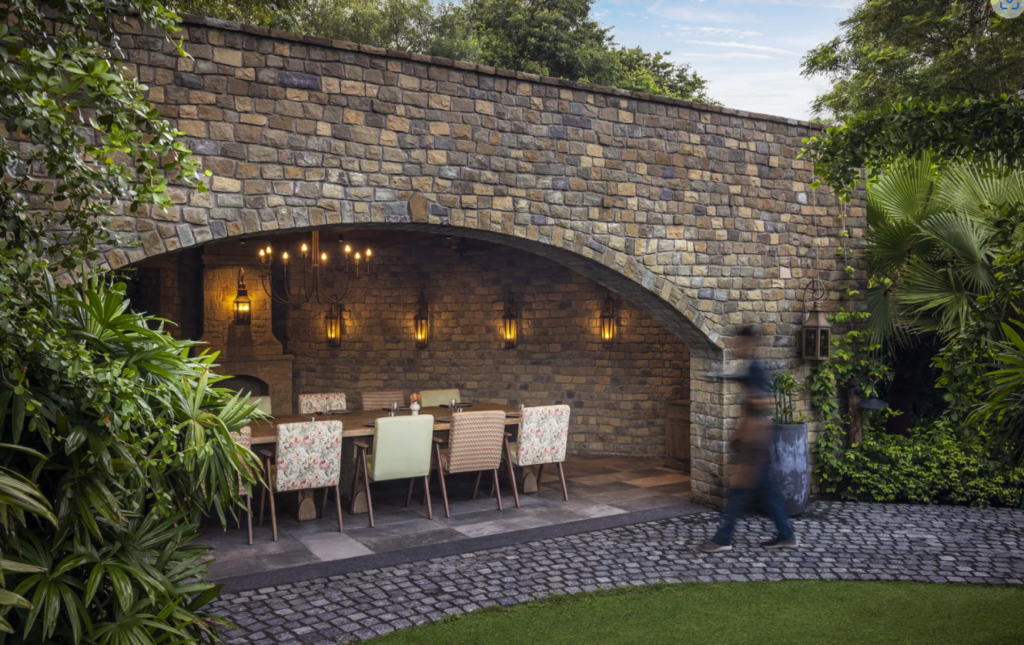 The Bagh Gourmet Garden and Bar beckons visitors to experience a blend of history and modernity, where the echoes of the Maharaja's artistic spirit resonate in every element. As guests enjoy the surroundings, they immerse themselves in a narrative that transcends time, bridging the gap between the opulent past and the refined present. Whether savoring delectable cuisine or basking in the serene ambience, patrons can't help but feel the lingering influence of the Maharaja's artistic touch.
In a world where history often converges with contemporary innovation, the Bagh Gourmet Garden and Bar stands as a testament to the enduring power of creative expression. Just as the Maharaja left an indelible mark on the Summer Palace's visual tapestry, this haven of taste and tranquility captures his spirit and honors his legacy in a way that resonates with modern sensibilities.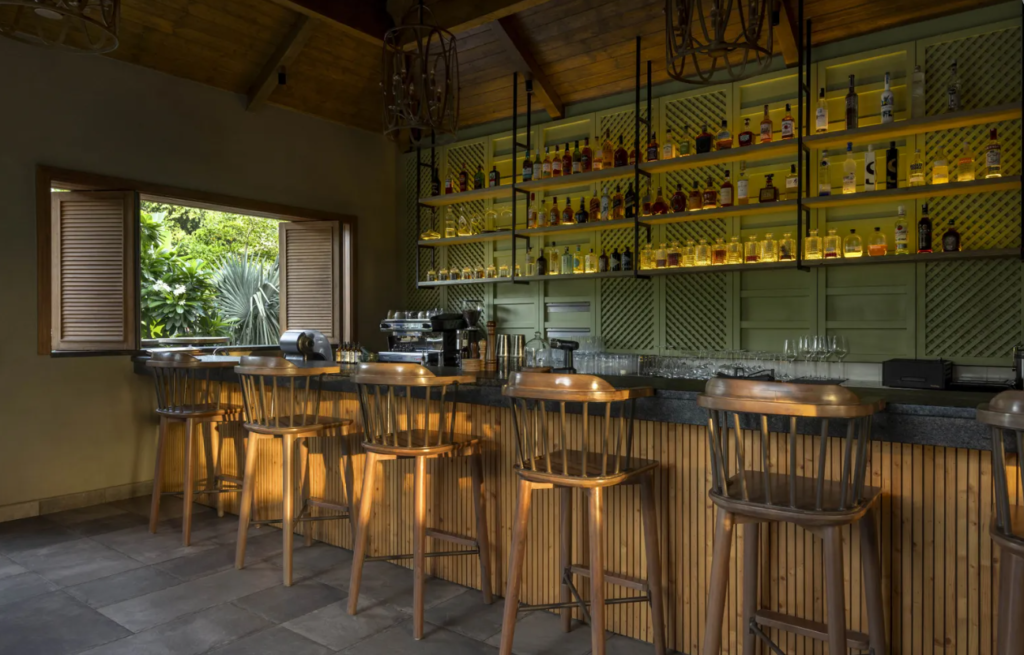 "Apart from these huts, there are a few other nooks that make up The Bagh. One of our favourites is the Cozy Corner, a secret space under the canopy of a champa tree and by a water body that isn't visible to guests. It is often booked by couples or loved ones to celebrate a special occasion. There's another outdoor area that has a stone arch – step inside and you will find a long dining table that can seat 16 guests," says Dolly Sidana.